Workshop: "Organic 3.0: an innovative and holistic approach offering new challenges and opportunities for the Mediterranean and the World"
Event Navigation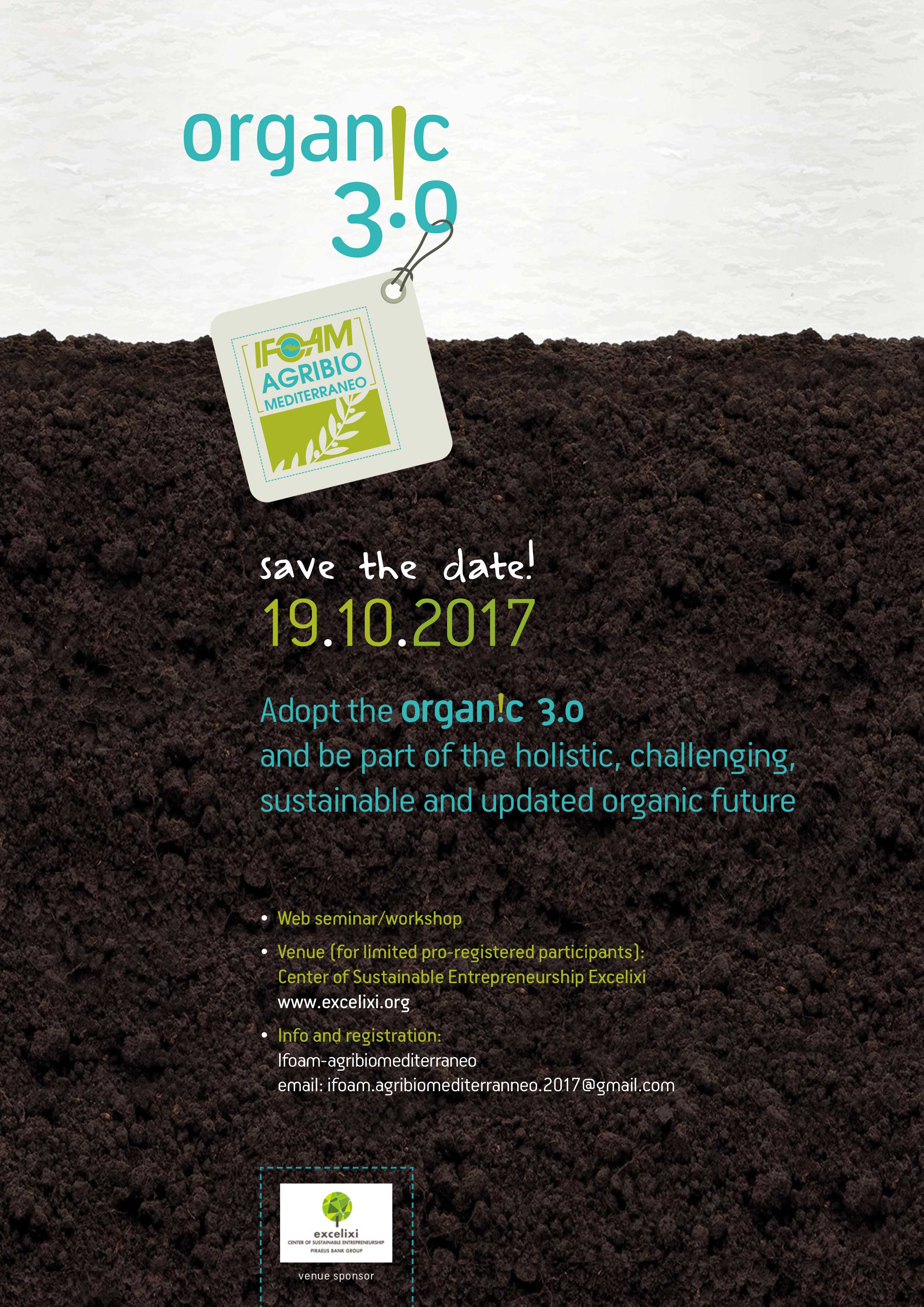 A workshop entitled "Organic 3.0: an innovative and holistic approach offering new challenges and opportunities for the Mediterranean and the World" will take place on 19 October 2017. It will be held in Greece and will be available worldwide through live streaming. The aim is to present Organic 3.0 and its meaning for the Mediterranean countries and the World.
Organic 3.0 offers a more holistic approach for organic agriculture and its interactions on various levels in terms of environmental, social and ecological impact. Is Organic 3.0 a vision?  Is it a strategy? Is it an emerging need? Or is it the upcoming reality?
IFOAM ABM will issue and send a certificate of attendance to all the participants.
Additional details:
Event description and registration information
For more information about Organic 3.0 please visit https://www.ifoam.bio/en/organic-policy-guarantee/organic-30-next-phase-organic-development